Holley finished her CH quickly being handled by Judy and Randy Pasbrig!  Big thanks to co owner Penny Hoffman and Team Pasbrig.  Now back to the field for some fun!
Charlie goes Best in Sweeps at the WCA Winter Specialty!  Thru the summer she has added done well and just needs 1 more major to finish. Many thanks to Rene Lara and Anne Claire Lester as well as the Pasbrigs for showing her.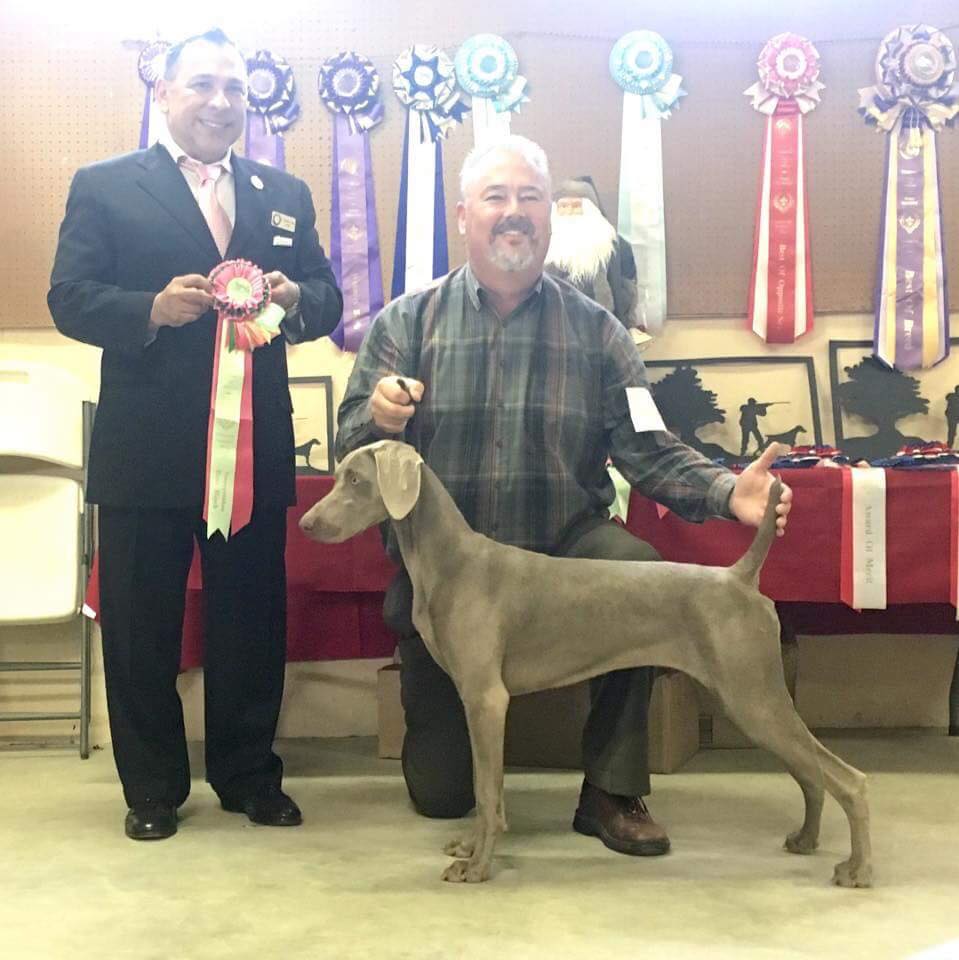 Odis wins Select Dog at the WCA Winter Specialty even with his field coat, scrapes and scars!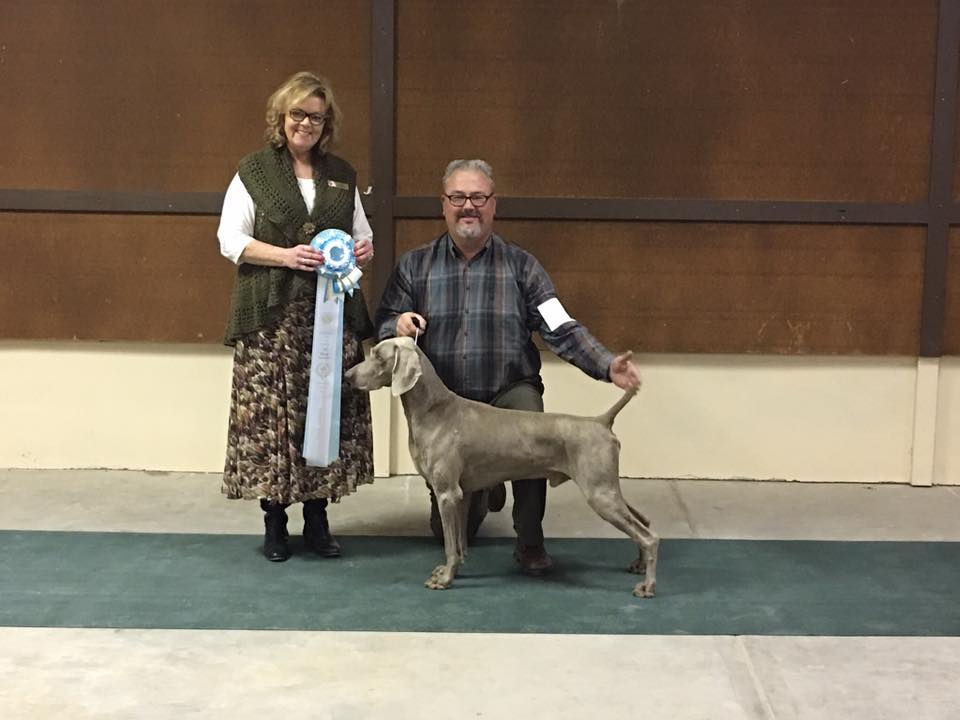 Odis finished in Dallas with his 4th major and a best of opposite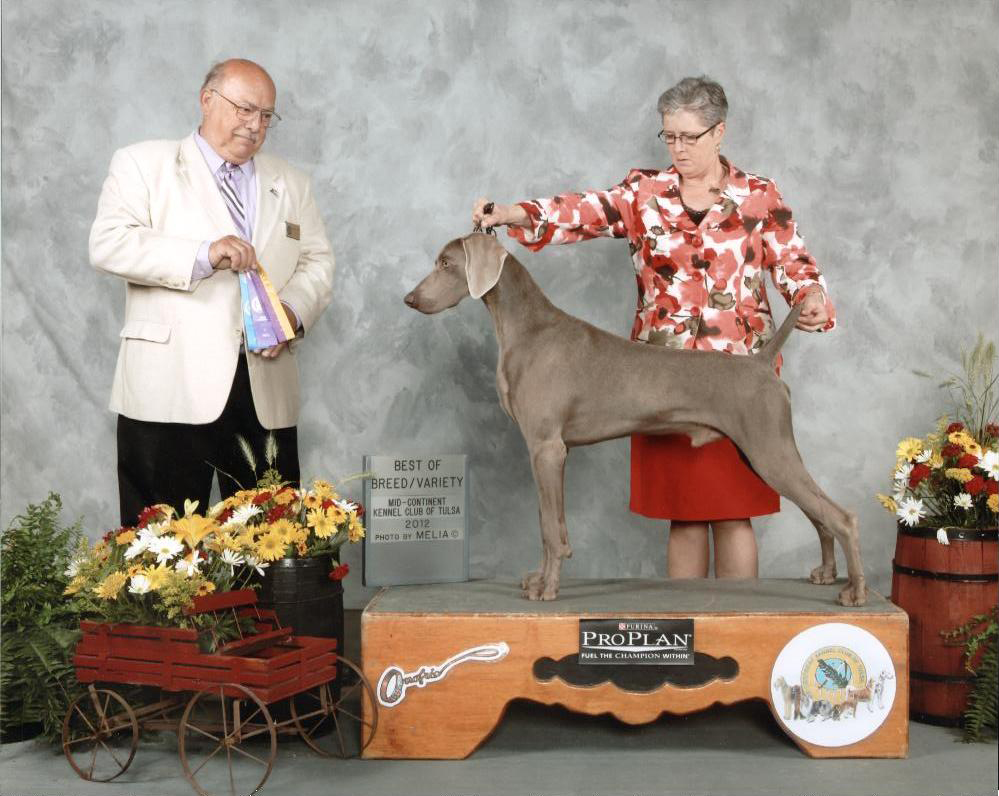 CH. Brymar's Ode An Das Haus Der Reiteralm by GCH Camelot's Knockin' on Heaven's Door and Ch Axels Reiteralm Chica V. Kasamar  Odis possesses superb hunting ability and a run that is rarely seen in a show dog.  His intensity on point is excellent and he is highly trainable.  Physically he is very moderate.  He is not over angulated or over done in any way.  He is a very fluid moving dog which is why I feel he is so surprising in the field.  I was not looking for a pup when I took him but I knew the breeding and I knew both pedigrees.  When the opportunity presented itself, I knew how he could benefit my own breeding program in structure alone.  The field aspect, although I knew it was a possibility, was a pleasant surprise.  I see no reason for him not to become a Dual Champion.
We feel that by competing in dog shows we are able to validate the conformation we strive to obtain in the Weimaraner breed.  We have owned and bred numerous champions.  We have had dogs place in their respective show futurities as well as a maturity win.  Although our true passion is in the field, knowing that our dogs can get it done in the show ring solidifies our foundation.  Special thanks go out to Holly McKnight for all of her hard work and excellent handling on our dogs.
Here are a few of our show pics…